3 Core Principles For Profitable Facebook Campaigns
To some business owners, paid traffic seems to be this mystical lost art they can't figure out. Many of them continue to struggle, while in the end spending thousands in small increments of $5 – $10 a day. Eventually, they finally give up and claim it just doesn't work.
Other business owners are purist and feel there website should be natural coming from SEO and Social Media. They choose SEO and Social Media because that's "free" traffic over paid traffic like Facebook Ads.
The "free traffic" myth…
One thing I can guarantee is there is no such thing a "free traffic". All traffic has a cost either directly like Facebook Ads and Adwords, or indirectly like SEO and Social Media.
I often wonder how many people wake up and say "I want to be successful slowly…". I suspect not many, but I am often on strategy calls with clients that are taking the slow lane to scale their business.
One of the advantages of paid traffic is speed. You can easily turn on and turn up the traffic as needed as long as you have the money and stamina to back it up.
Marketing campaigns are not always profitable out of the gate, so you need the stamina to stay with it, adjust, and optimize to turn a campaign profitable.
1) Market Research Is Essential
Too many businesses think everyone is their target market. This is a recipe for disaster. Here are some of the things you should know.
Age, Gender, and Region/Country the is most prevalent
Do they read any magazines?
What websites do they visit?
Are they mainly college graduates, what is their educational background?
Are single or married?
What is their average HHI, or net worth
The magazine and websites are going to be a great resource for finding out this information. Many magazines publish a media kit for a business interested in advertising in their magazine and on their websites. You will usually find a link to Advertising in the bottom links of the home page of the website.
To help advertisers determine if the magazine is a good fit, the magazines provide a lot of the details I described above in the media kit.
Here is a quick walkthrough of some of the valuable insights you can get through Magazine Media Kits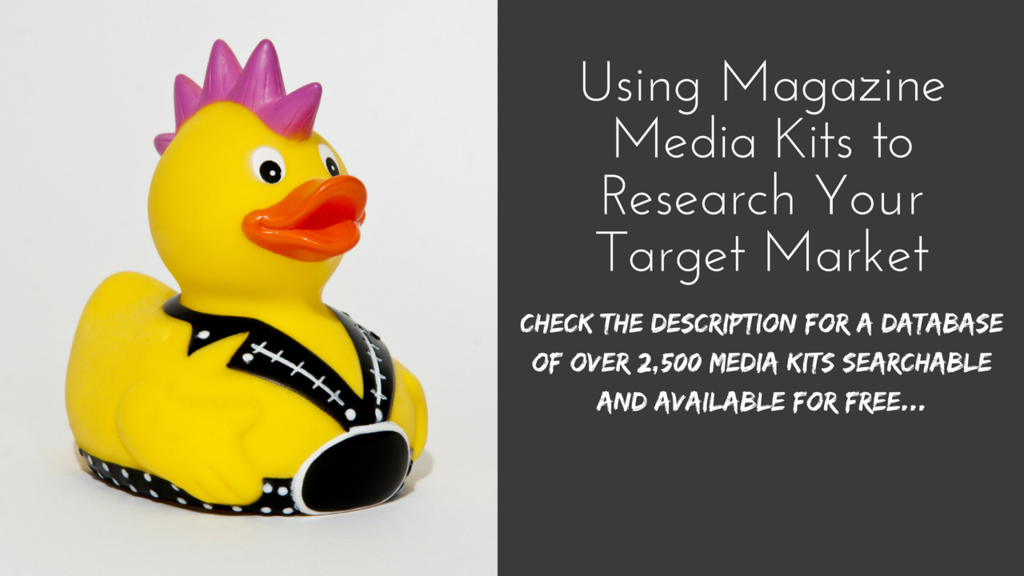 For the websites, a good place to research websites they visit is SimilarWeb.com. SimilarWeb provides information like how much traffic a website is getting, and where that traffic is coming from. Additionally, it will also show you banners and advertising the website is paying to get traffic. To dive deeper, it will provide you a list of other sites similar to the ones you already found.
2) Use Retargeting To Maximize Your Investment
Once someone visits your website whether through paid traffic or not, you can then continue to show more ads to them using what's called retargeting or remarketing. The cool thing about retargeting is you can actually target them based on specific pages they visited.
One of the most powerful ways to use this is through your checkout process. If you have multiple steps in your checkout process, you can create a separate retargeting list for each step, and use retargeting ads to bring your visitors back to complete their checkout if they abandoned the cart along the way.
These days, remarketing is a common feature across all paid traffic ad networks. Each of the ad networks has their own little snippet of code you ad to the pages of your website and then you can select what pages you want to build your segmented audiences on by using keywords, or specific page URLs.
The Power Of Segmentation…
You can also use this segmentation to exclude people from your advertising because they have already completed the goal you are optimizing for. This is what we call an exclusion audience and some old school advertisers refer to this as a burn pixel used in your paid traffic campaigns.
Another great strategy when setting up your retargeting audiences is to specify different durations the audience will be valid. This will not only allow you to focus your advertising on a narrow window when they are most likely to buy after visiting your site but also the ability to change up your advertising during their customer journey.
This helps prevent ad fatigue from seeing the same ad over and over for a month and allows you to make a special offer if say they visited your sales page but still haven't bought after 7 days. Now after 7 days you could either give them a discount or if they buy now with a bonus offer.
3) Paid Traffic Optimization A.B.T. – Always Be Testing
You will never improve that which you don't measure and test. You want to always be testing, and the testing covers all parts of your marketing.
Who you are targeting
Ad Image/Copy
Landing Page
Checkout Process
Pricing/Payment Plan
Colors
Buttons/Button Font & Copy
And More…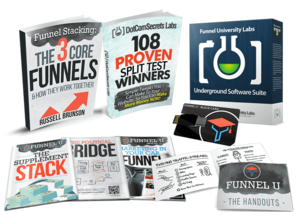 [thrive_link color='blue' link='https://dotcomsecretslabs.com/go?affiliate_id=88011&cf_affiliate_id=88011&aff_sub=blogpost&aff_sub2=zenpaidtraffic&nopopup=true&noautoplay=false&cookiepreview=false' target='_blank' size='big' align="]Click Here To Get Your Copy Of The 108 Split Tests Book[/thrive_link]
One of the books I constantly refer to when optimizing my clients' funnels is Russell Brunson's 108 Proven Split Test Winners. The book lays out both versions that were tested, the results and the psychology behind why the winner stood out in the end. They are just telling which one won, but the actual numbers behind so you can tell how much impact the version had on the results.
If you are interested in getting a copy yourself, he is currently including it in a bundle of training for the cost of printing & shipping when you try out FunnelU.
I personally have FunnelU as well because each month it highlights a new style of funnel and keeps me updated on innovations that are going on.
You also get the ability to import a template of the highlighted funnel into your Clickfunnels account, but even without Clickfunnels the information would be worthwhile even if you were building funnels from scratch.